Our Trip to Nairobi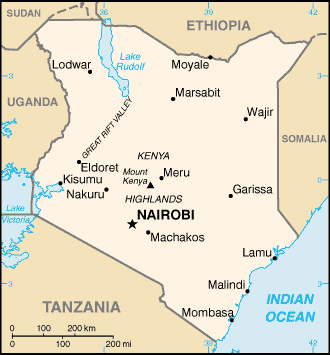 We came to Nairobi from Edmonton Canada after we stopped in London, England. We had an excellent airfare, we only paid $1350 Cdn return for each ticket(2009).

To our surprise, when we arrived at the airport we had a lady from the hotel to greet us. She put us in a pre-booked taxi. It took awhile to get to our hotel, traffic was slow and chaotic.I had no money to give him as a tip so we had to cash some US dollars at the hotel. The poor cab driver had to wait for awhile. I am not sure If he was happy with what I gave him.

I did not know what to expect from Nairobi. I read all sorts of horror stories about the town and the country, carjackings, murders. Nothing at the end that I read materialized. Thank God. Actually, my time in Kenya was much better than I expected.

I decided to pick a fancy and safe hotel and to treat Tara. I booked the Hilton Hotel. It cost us about $220 dollars Cdn, If I recall correctly.The security was tight in your way in. There was a gate and there was a metal detector to check your luggage. The hotel was five stars but the rooms were a bit ordinary and old, especially the carpets. One time we ate at the fancy restaurant at the hotel. I had all the we can eat African buffet. It was quite good but buffets are still buffets. Tara seemed more happy with her meal. The guy charged me for too many glasses of wine he was all confused how he was going to give me back the difference. I finally got tired of it and I drank the wine. The Internet was also very expansive, you had to pay for an hour even if you needed only 15 minutes.
After a few hours, we decided to venture ourselves into the downtown. Many people were extremely well dressed and you could tell they were businessman, office workers. Fear left us and we started to enjoy the sights and sounds of the city. We went to a festival called All Africa International Dance Festival, at the Kenyatta Conference Center. It was a privilege to see dance groups form all over the world. The day we were there it was free. One of the slogans was Drums not Guns.
We were walking in front of the parliament when we met Chris, a hassler. We kind of hired him. He wanted to sell us a safari. We had him guiding us to the bus company instead. He brought us to the Riverside shuttle company, Nairobi-Arusha. The office was on the third or fourth floor of a building with broken windows. It look suspicious so I confirmed with other people that this was indeed the right place and they said yes. The walk up the stairs was a bit scary but everything went fine. We bought tickets for next day. They even came to get us at the hotel.
We were able to get rid of Chris and we look for a place to eat. We found that East Indian restaurant with very decent food close to our hotel. I tried the curry. It was great. I also had an African beer called a Tusker. The meal was very reasonably price.
Next day we left for Arusha. They put our luggage on top of the bus. I was a bit worried of having my luggage disappear. They put a tarp on top. Everybody wanted to sell us something. I bought a couple of bracelets for the girls back home. A man tried to sell me a bracelet made of elephant hair. I asked a guy if he thought this was real but he said no. The sellman was furious he wanted to prove it by burning it and showing me that this was not plastic. After awhile I had enough, I told Tara to close the window and ignore them. We could not help everybody.
On our way back from Arusha, one month later, we stayed at the Silver Springs Hotel. A great place and very reasonable. A three star hotel with a swimming pool and free internet.We visited the Girafe Center and the Elephant orphanage. On our way to town he stopped at a shop so we could by sculptures of elephants, jeweler and much more. I was grossed out by the price the owner was making us. I should have left. I offered him much less. We also went to Arboretum Park near the University of Nairobi to see the population of Sykes and Vervet monkeys but we did not see any. We walked in all directions to find them. That was disappointing, nothing. Although, It's a very beautiful park with spectacular trees, a 30 hectares of wooded landscape a real oasis near the heart of the city. It's worth visiting.
Our cab driver was a great guy we used him for our stay in the city. He was a great source of info. about the country. He will tell us about the corruption going on in the country. It will tell us for faster service you need to bribe government officials.
Next day, later in the evening he came to get us. The traffic was awful. People driving on the sidewalks others were going against traffic. Their traffic circles were lawless. It was almost comical. Unbelievly, nobody was upset. I was wondering where the police were. I was also nervous because he almost had no gas. We finally made it there. We started to go into the airport but I had not noticed there was a line-up. You have to put your luggage into a luggage belt to be inspected. A lady who seemed Dutch started yelling at me thinking I was trying to butt in front of the line. We had a dispute but I did not want to make the problem worse. See also Our Visit to the Giraffe Center